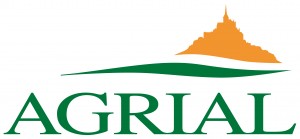 Born in Normandy in 2000, Agrial is an agricultural cooperative for mixed farming and breeding which has gradually become an international food group.
AGRIAL, DES RACINES COOPERATIVES SOLIDES
Constructed on strong cooperative values such as durability, proximity and solidarity, the Agrial Group federates more than 12,000 farmer-members, employs 22,000 people and grows about twenty food brands throughout the world.
A MULTI-SPECIALIST IN AGRICULTURE AND FOOD PRODUCTION
Agrial is a multi-specialist player in the animal and vegetable production sectors such as milk, vegetables, apples and beverages, poultry and meat. Its businesses cover all activities upstream and downstream of its agricultural and food production, from field to plate.
AN INTERNATIONAL PRESENCE
The Agrial Group has developed throughout France and internationally, in Europe with its Vegetables branch, and in the United States with its Beverages branch. Today, it is among the top 5 French cooperatives, in the top 20 European cooperative groups and in the top 100 worldwide.