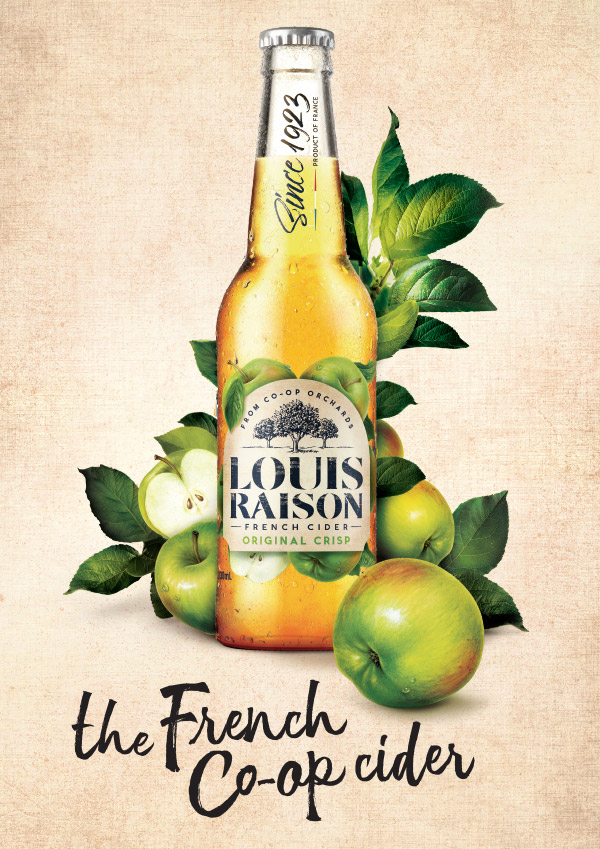 Craft Co-op Cider
It is our brand essence.
It forms the heart and soul of our brand.
It is what shapes us, drives us and differentiates us from any other cider out there.
True to tradition, all of our apples are sourced from our co-operative orchards.
It is here that our collection of local farmers work side by side to grow and nurture these cider apple varieties, ensuring that each develops a naturally flavoursome taste.
We believe that it is this joint passion that gives Louis Raison its unique character.
With a simple sophistication, Louis Raison captures the joie de vivre of the French countryside. Rooted in family and tradition, crafted with passion, pure and authentic, with full flavour and French charm.
Take a seat at our table, taste our carefully crafted and unique cider and be transported to the French countryside, if only for a little while.
Let's discover our range: Original Crisp, Rouge Délice, Low Alcohol.
Visit our website
Follow us on Instagram