Manzana Products is a historic apple cannery located in Sebastopol's Green Valley. For over 90 years, apple sauce, apple juice and apple cider vinegar have been produced in this area which is a famous growing region for wine grapes and many other crops as well.
In fact, Manzana started as a small dryer operation known as Oehlmann Evaporator and owned by husband and wife team, Rudolph and Maude Oehlmann. The company finally became incorporated and changed its name for Manzana Products in 1945.
Manzana is the Spanish word for apple and was chosen to honor the many Latin Americans that were employed by the company.
Today, Manzana produces North Coast products.
All our products branded North Coast are 100% USDA organic, with no added sugar and made from USA grown apples. In addition, they are produced thanks to solar power and are KSA Kosher, BPA free and non-GMO certified !
Organic Apple Cider Vinegar
Organic Apple Cider Vinegar is the most prevalent vinegar in the natural health community and is proven to have multiple health benefits. 100% USDA certified organic, and made only with US grown apples without added sugar or preservatives.
Our range: Organic Raw Apple Cider Vinegar, Organic Pasteurized Apple Cider Vinegar.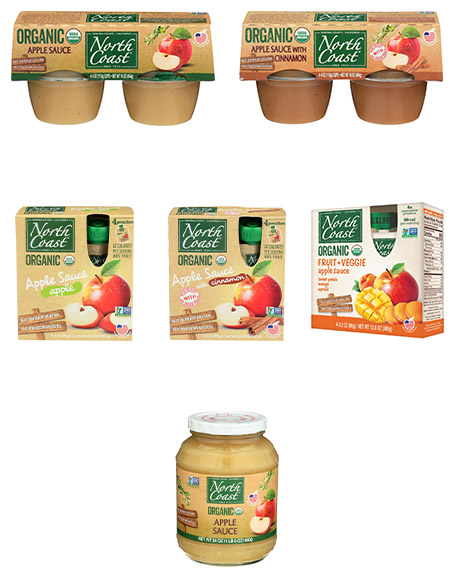 Organic Apple Sauces
100% USDA certified organic apple sauces in a wide range of delightful flavors, all made without added sugar or preservatives.
Available in jars, cups , and pouches to support all your needs at any time of the day no matter where you may be!
Organic Applesauce 4 Pack Cups

Organic Apple Sauce
Organic Apple Cinnemon Sauce
Organic Applesauce Pouches

Organic Apple Sauce
Organic Apple Cinnamon Sauce
Organic Apple Sweet Potato Apricot Mango
Organic Applesauce Glass Jars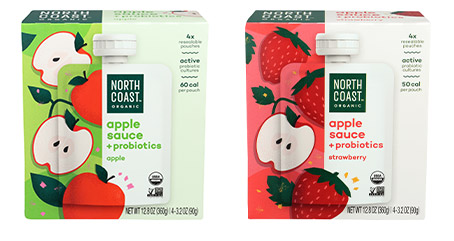 Organic Probiotic Apple Sauce Pouches
Our organic apple sauce pouches with carefully selected probiotics is a tasty and healthy treat you can enjoy anywhere at any time.
Taking care of your gut, and the friendly bacteria that reside there, may be one of the single most important things you can do for your health.
Our range: Organic Apple Sauce, Organic Apple Strawberry Sauce.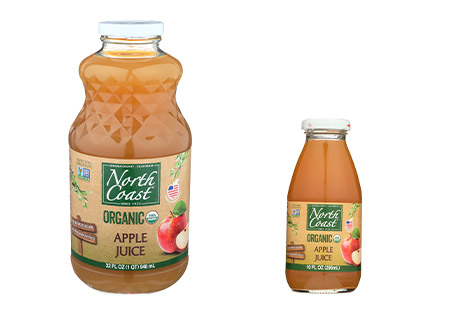 Organic Apple Juice
A delicious apple juice, it's as close to biting into an apple as you're going to get!
Available in 10oz and 32oz.