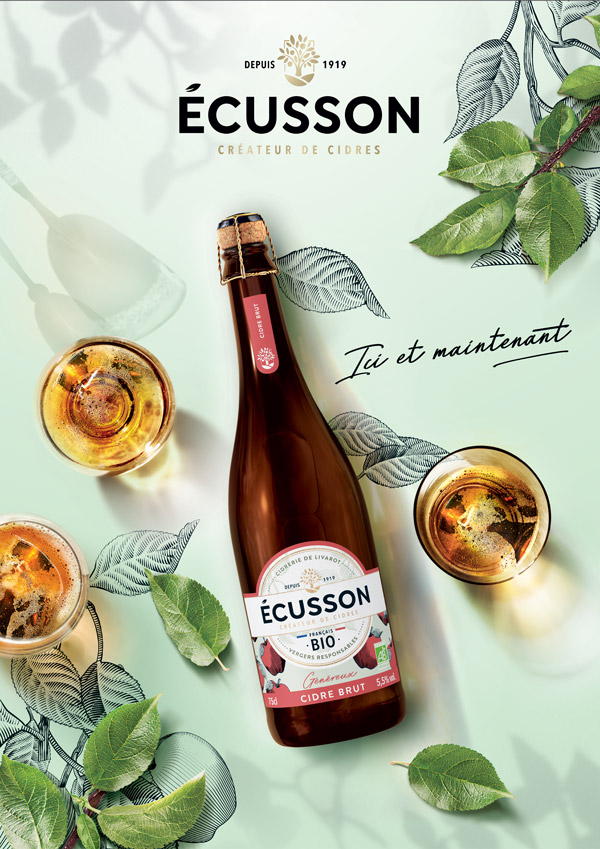 Natural by conviction – Friendly by nature
Maison Ecusson has been reinventing cidre through its original creations since 1919. Established in Livarot, in the heart of Normandy, Ecusson's cidremakers expertly pick and blend the flavours of 20 of the best varieties of Normandy's cidre apples, creating delicious blends of subtle fruity flavoured cidre.
Ecusson is a premium French cidre that has been crafted with care to produce a full-bodied yet smooth and refreshing result.
Respect of the Nature Quality Charter
Organic and fruity ciders
Light cidre, low in alcohol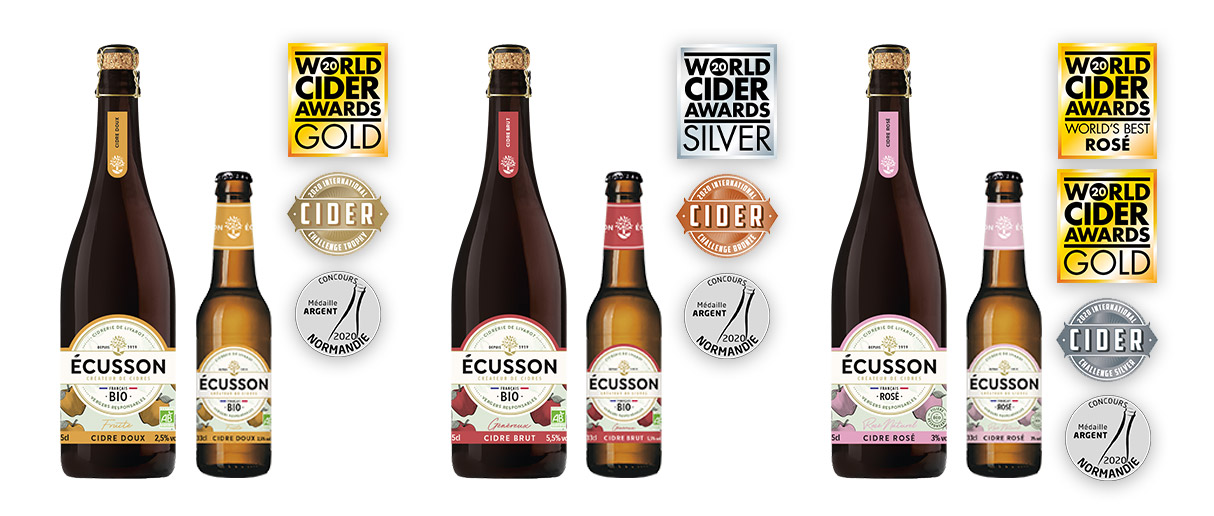 Our other French cidre brands : Louis Raison, Kérisac