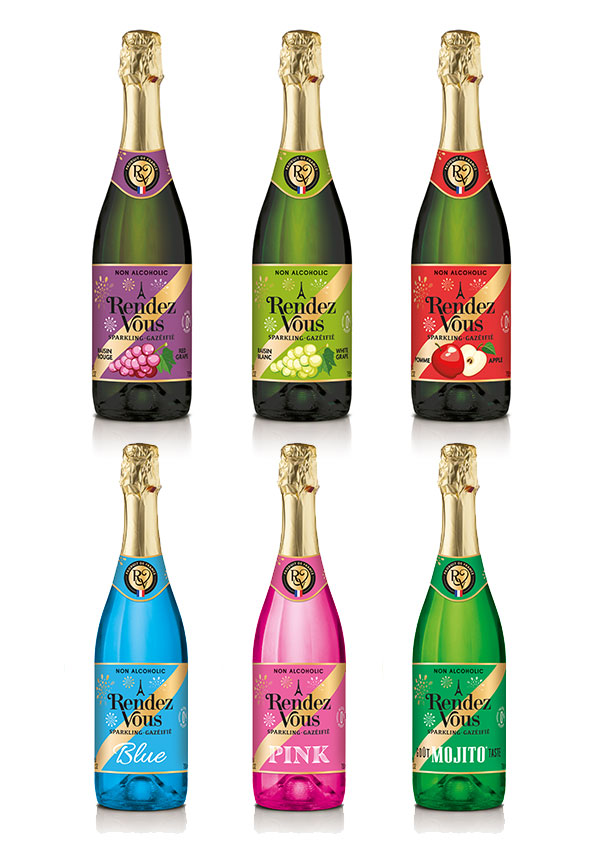 Celebrate with sparkle
Rendez-vous offers a large range of flavorful products packed in a festive bottle, perfect for celebrations.
Non-alcoholic
Produced in France
Delicious fruity taste
No preservatives
Refreshing
Finely sparkling
Rendez-Vous is available in 6 varieties, which is made up of a juice range and a cocktail range. Our juices : White Grape, Red Grape and Apple. Our cocktails : Blue, Pink and Mojito.
Our other festive juice brands: Bel Normande, Keror